Deceiving domain - mp3hub.com
Type: Adware
mp3hub.com is a site that allows users to convert videos from YouTube, Facebook, Soundcloud, and similar sources to MP4 or MP4 format and then download them to their computer. The service gives access to download a video from websites that do not provide such an option, and users often use it to download songs and movies that are copyrighted, making it an illegal activity.
While mp3hub.com claims that the developers are not responsible for the content being transferred via the service and the site promises to remove any illegal content, it is filled with copyrighted material such as popular songs and movies.
mp3hub.com claims that it does not use any suspicious ad networks that provide links to malicious websites. However, the push notification feature once enabled, spams users' screens with phishing and scam messages, which can result in unexpected money loss and/or personal information disclosure to unknown parties (potentially cybercriminals).
Additionally, once the "disable notifications" option via the Windows panel is chosen, users are brought to sites that promote unsafe system optimization software.
| | |
| --- | --- |
| Name | mp3hub.com |
| Associated browser extension | MP3hub - offered for Google Chrome, Mozilla Firefox or Opera users |
| Issues | The site can be used to upload and transmit copyrighted material; site's push notification feature enable ads that are considered dubious (clickbait, phishing, scam, etc.) and also promote downloads of unsafe software like OneSafe PC Cleaner |
mp3hub.com violations
2CR-002:
Mp3hub.com push notifications deceptively divert users to sites that advertise unsafe software - potentially unwanted programs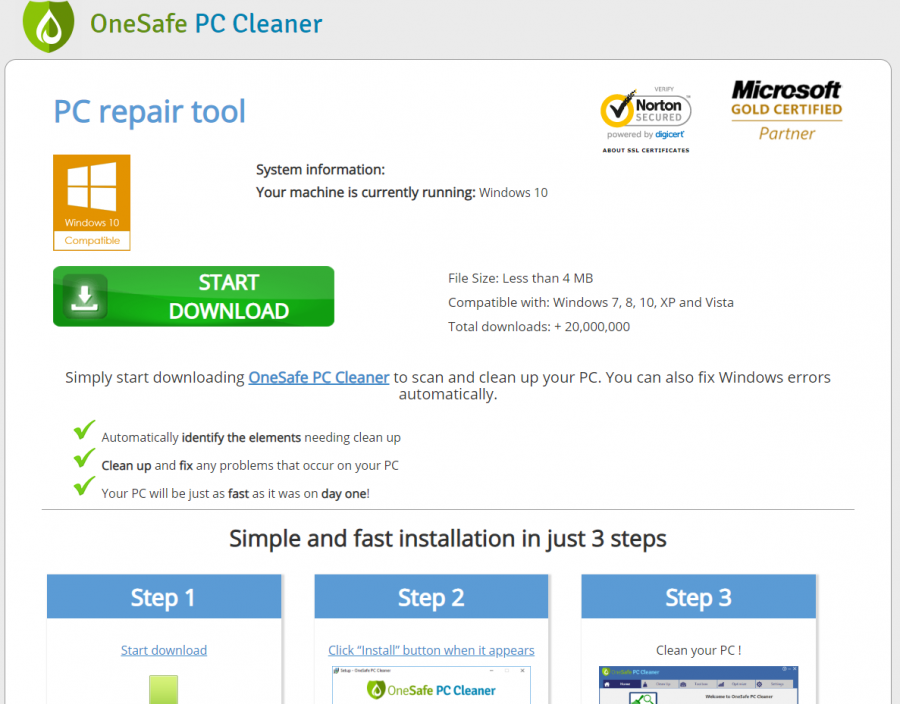 2CR-001:
Mp3hub.com push notifications show links to phishing, scam and similar unsafe sites