Deceiving domain - Gestyy.com
Type: Adware
Gestyy.com is an adware domain that is closely linked to a bogus URL shortening service shorte.st. We recommend declining any offers as these PUPs will bring you more negative consequences than positive results.
Gestyy.com virus might start redirecting you to other affiliate domains or spamming you with bogus content. Frequent advertising and redirecting sessions are one of the main signs of adware. Note that you might be provided with a big variety of pop-ups, pop-unders, coupons, and other ad forms that should be avoided for your own safety.
Developers might provide bogus offers and deals via Gestyy.com pop-up ads or try to get a hand on your personal information by asking to type some sensitive details into particular surveys, questionnaires. Additionally, tracking your browser sessions also might be a way to provide you with targeted ads and generate more income.
| | |
| --- | --- |
| Name | Gestyy.com |
| Type | PUP/adware |
| Relation | This suspicious domain is closely related to another web page named shorte.st that appears to be a bogus URL shortening service |
| Tasks | The adware can result in frequent advertising, redirecting during browsing sessions, collection of non-personal information, and other activities |
| Danger | Even though this app holds the danger level of "low", its redirects might cause indirect danger while taking you to potentially malicious networks |
Gestyy.com violations
2CR-013:
The adware is closely linked to shorte.st that is a bogus URL shortening domain and tries to attract as many users as possible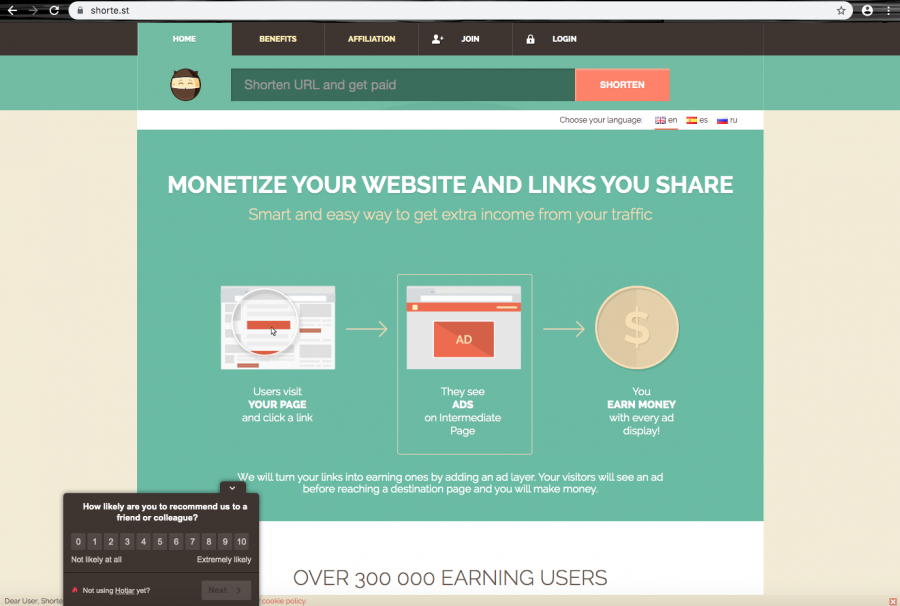 2CR-015:
The adware has been included as a PUP in the lists of some security pages online