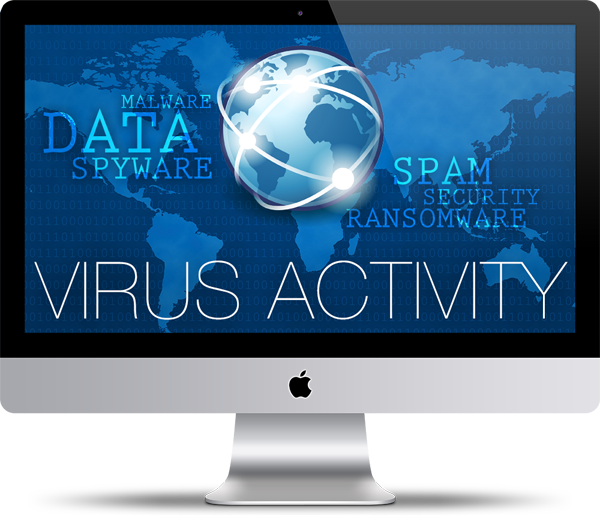 Get Virus Activity WordPress plugin and display newest malware in your website
✅ Huge threat index database
✅ Daily updates
✅ Multi-language

Flexibility
Plugin adapts itself to website's design and colors automatically. It goes well with responsive design.

Daily updates
Threat list updated daily. Let your visitors know global virus activity and the latest virus tendencies.

Multi-language
The plugin is translated to over 25 languages, including German, French, Spanish and Portuguese.

Quick Installation
Virus Activity plugin is available at WordPress Plugin directory. To add Virus Activity plugin to your site, just install and click "Activate".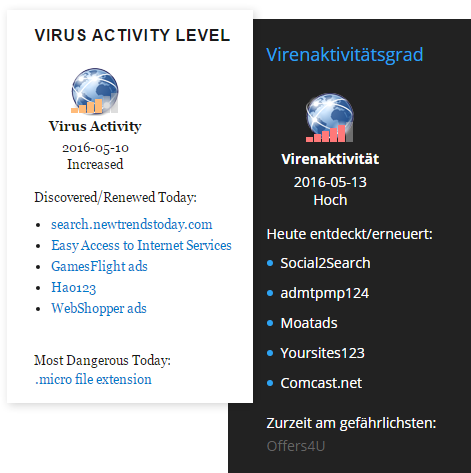 Provide your blog readers with the newest information about computer security worldwide!
Virus Activity is a free WordPress plugin uncovering the most active viruses of Windows, Mac and Android OS. It displays daily reports of the overall virus activity and the newest cyber infections detected by Kaspersky Labs, Norton, Avira, and similar security giants. This plugin adapts itself to your website's design automatically but it can also be configured according to needs. Let your visitors know about the latest viruses and help them protect their computers!