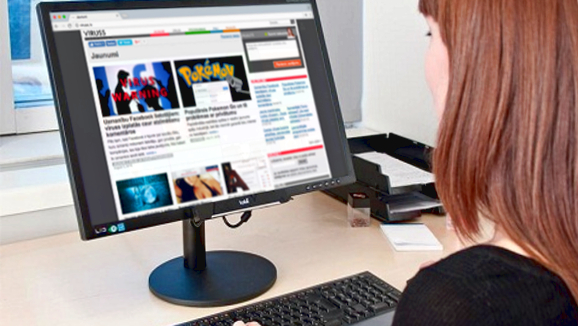 Cyber crime is one of the most successful forms of illegal activity, used to take advantage of inexperienced and unprepared computer users and swindle money or sensitive information from them. Unfortunately, authorities still can barely do anything to catch these frauds, and that is why computer users should take care of their computers by themselves and protect them from malware in advance. However, things happen, and sometimes computer parasites, both malicious and non-malicious ones manage to slither into victim's computer system, especially if it has not been protected with anti-malware software. It appears that in such cases computer users tend to look for solutions by themselves and that they are keen to delete the threat manually rather than automatically. In such situations, websites posting spyware and malware removal guides can provide free assistance.
It is good to know that computer security experts and malware researchers put efforts into making the life of computer users easier. Another website dedicated to spyware research and computer security has been released – Viruss.lv. This one is for Latvian people. It is a project created by the 2-Spyware team, which has been fighting against malware and helping computer users to remove computer viruses since 2004. The vision of this project is to make information related to cyber security accessible to everyone, in various languages, anytime. Therefore, Latvian computer users can explore continuously updated databases of spyware and malware type threats, software reviews, file descriptions, read security news and much more. Users who cannot find answers to their questions can send them to Viruss.lv support team and get an individual help from malware experts. Questions are posted publicly, so all visitors of the site can share their experiences and help each other to solve computer-related issues.
The Latvian site already provides guides helping people to remove such infamous viruses like CryptXXX, Cerber, or Trustedsurf.com. Each article provides both manual and automatic removal instructions, excluding severe viruses that can only be deleted automatically. People behind this project do their best and provide comprehensive information about each virus or potentially unwanted program, its distribution methods, activity on the computer, and similar content. Therefore, the victim can learn not only how to remove the threat, but also how to prevent them from hijacking the computer system in the future. Knowledge and prevention are the key things that can help to keep your computer and your privacy safe. If you haven't visited this site yet, check it out now.