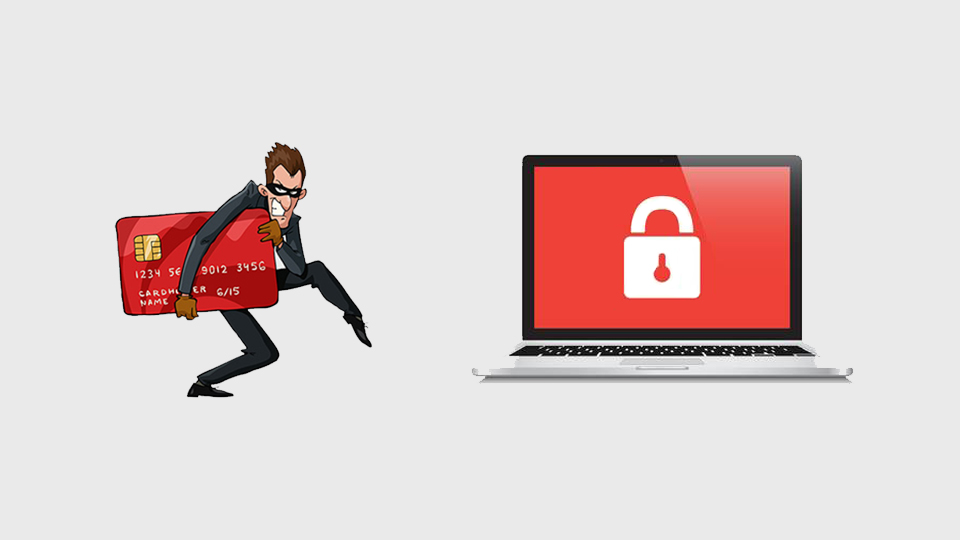 Technical support scams are becoming more advanced
Recently, numerous computer users have been interrupted by the fake alert saying that they were recorded while visiting pornographic websites. While there is a big variety of scams lurking in the cyberspace, the most widespread ones are technical support scams such as PORNOGRAPHIC VIRUS ALERT FROM MICROSOFT. They can not only show you a scary alert about your illegal online activities or viruses and potential damage found on your computer system but can also lock your browser or the entire PC. Also, the scam message claims that the victim has to contact tech experts as it is the only way to unlock the system.
According to these pop-up notifications, system damage has occurred from browsing in unsafe pornographic websites. The developers of PORNOGRAPHIC VIRUS ALERT FROM MICROSOFT fake alert pretend to be from the well-known Microsoft company to give the users a legitimate look of their content. As a solution for fixing the system and unlocking the screen, the creators urge users to contact them via the given toll-free number. They terrify people that rebooting the computer or closing the pop-up window is not an option as it can relate in data corruption and tracking of financial activities. Take a look at the entire message:
PORNOGRAPHIC VIRUS ALERT FROM MICROSOFT
This computer has been LOCKED
Do not close this window or restart your computer without calling support
We have locked this computer for your security
you have been browsing unsafe pornographic websites.
Your computer has been infected.
Contact the Microsoft helpline to reactive your computer.
Failure to call will result in a notice boing sent to your residence.
Microsoft Security Tollfree:
(888)732-1022

Microsoft Support Alert
We Have Detected A Virus From A Pornographic Website
It might corrupt your data and track your financial activities.
Please report this activity to (888) 731-1022
Potentially unwanted content can appear on infectious websites
If you have been wondering how did PORNOGRAPHIC VIRUS ALERT FROM MICROSOFT pop-up scam enter your computer system, the answer is very simple. It cannot install on your computer as a separate program but it can be displayed as an activity of a potentially unwanted program, for example, adware. If this is the case, you will not get rid of the annoying pop-up unless you take actions to remove the ad-supported application and all content that relates to it from your system and also web browser applications such as Google Chrome, Mozilla Firefox, Internet Explorer, Microsoft Edge, and Safari.
However, you might see PORNOGRAPHIC VIRUS ALERT FROM MICROSOFT only on specific third-party pages which produce all types of scam and advertising content. If this is the case why you are dealing with the annoying scam message, you can install an adblocking program such as AdBlock or Adblock Plus. These tools are capable of blocking incoming ads which interrupt your browsing. We suggest staying calm and not taking any information that is provided in the pop-up scam seriously. You can also try just closing the window, one click might also solve your problem and you will not have to experience this scam again if you browse on safe pages.
Main dangers of technical support scams
Scams such as PORNOGRAPHIC VIRUS ALERT FROM MICROSOFT might not be dangerous themselves as they are not malware. However, this rogue content might trick you into calling the given technical support number which is provided by fake specialists. If you dial the number, you might be urged to provide some sensitive information about yourself or reveal some important technical details about your computer system. Later on, this might relate to illegitimate activities that might be carried out with the information you gave the crooks.
Additionally, the fake tech experts might convince you to purchase completely useless software that is supposed to optimize your computer system and remove various threats/errors from it. This way you will experience unnecessary and completely useless monetary losses. We suggest avoiding any contact with the scam developers and ignoring the message if it does not bother you frequently. However, if it is caused due to adware, be careful as these programs can produce redirects to infectious web pages through advertisements or hyperlinks.
Prevent PORNOGRAPHIC VIRUS ALERT FROM MICROSOFT from appearing on your computer and eliminate the cause
PORNOGRAPHIC VIRUS ALERT FROM MICROSOFT removal needs to be performed if the cause of this pop-up is a potentially unwanted program such as an ad-supported application. You can easily eliminate the PUP by downloading and installing antimalware software. Choose a reliable tool and all of your worries will be gone in a couple of minutes together with the annoying scam message.
When you decide to remove PORNOGRAPHIC VIRUS ALERT FROM MICROSOFT from your Windows computer, do not forget to clean and refresh web browser applications also. Browser apps such as Google Chrome, Mozilla Firefox, Internet Explorer, and Microsoft Edge might be filled with "helper objects" such as browser extensions, plug-ins, or add-ons that were recently launching the pop-up scam on your machine.