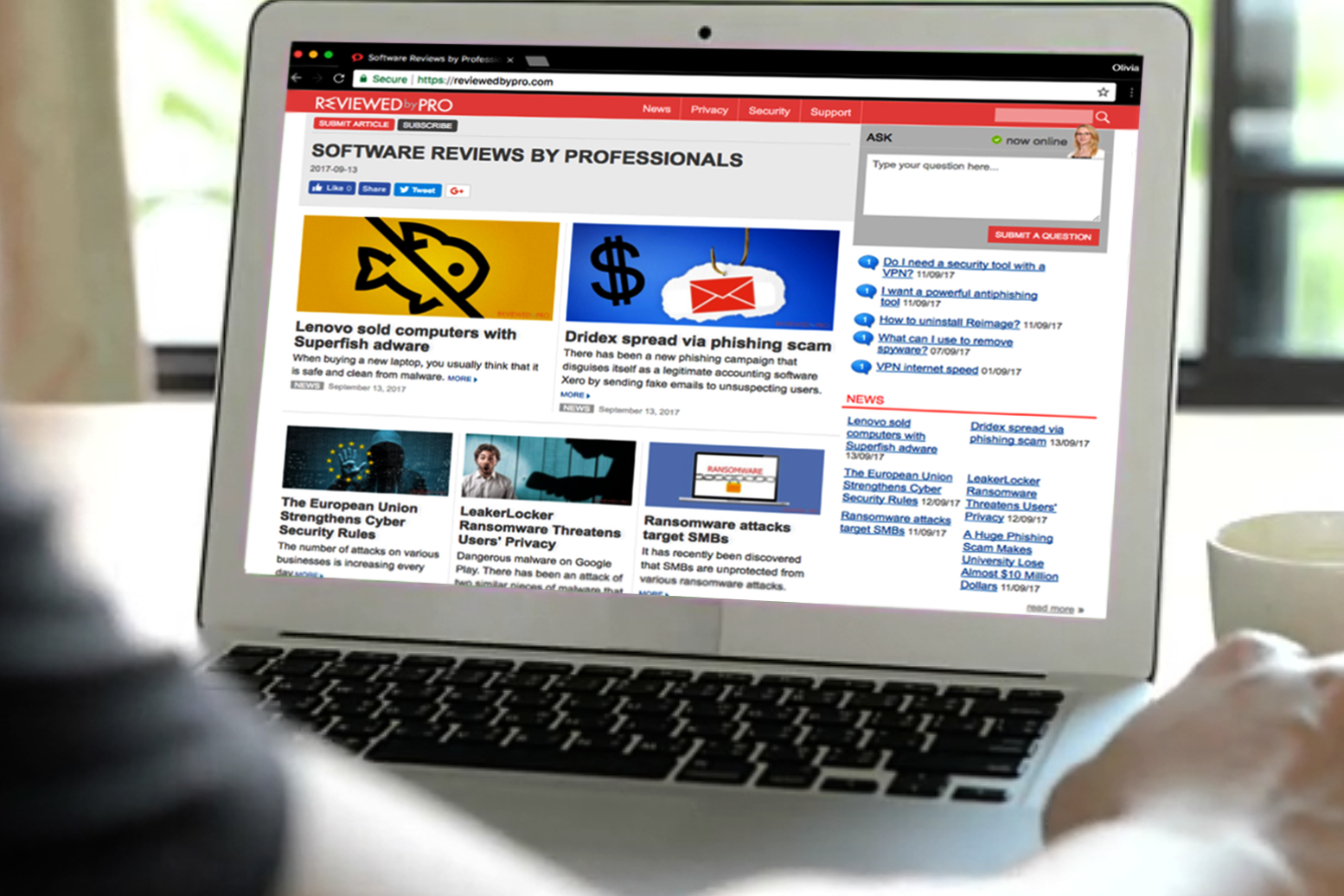 Reviewedbypro.com – a new page about cyber security
In this day and age, cyber security is one of the areas a person shouldn't neglect. Virusactivity.com presents a new family member which will help you defend yourself from malware – Reviewedbypro.com.
The website is entirely dedicated to informing its users about the best anti-malware applications, their pros and cons, and the most useful features. The emphasis is put on the reviews of cyber security tools that would help you choose the program.
Get to know how experts at Reviewedbypro.com test the software
To write an anti-malware review, experts test the product and determine whether it is good enough. These are the most important questions to which the reviewers must answer:
How good is the program at detecting and removing malware?
How easy is it to use the UI? Does it look presentable?
How fast are the scans?
Do the scans slow down the computer?
How good is the customer support?
Aside from the reviews, you can also find detailed step-by-step tutorials about the anti-malware applications. You can read everything about the download, installation, and usage of each application.
Also, every tutorial is accompanied by screenshots of the software, so you can look through all of them before deciding to obtain the program of your choice.
Privacy matters – learn how to protect it as you browse the Internet
However, Reviewedbypro offers articles not only about security but also privacy. Therefore, you can find a lot of reviews on VPNs (Virtual Private Networks). As a VPN helps you stay safe when using public WiFi, it can be considered to be one of the must-have tools of an Internet user.
A VPN connection can successfully prevent Man-in-the-Middle attacks, as well as encrypt your connection from the eyes of hackers.
The latest research on malware has shown that the number of new viruses is not going to decrease anytime soon. With such threats as Petya, WannaCry, and Lukitus, you have to be extremely careful with the websites you visit, the files you download, and the emails you open.
This is a lot to consider for one person, especially for a beginner in the cybersecurity field. That is why having a couple of security and privacy applications can save you a lot of time. With the right tools, you won't need to worry about viruses all the time and, most probably, you won't become a victim of hackers who are always lurking on every corner.
If you have any questions about anti-malware tools, VPNs, or any other security or privacy software, you can post your question on the website, and an IT expert will answer it. Visit Reviewedbypro.com now and discover the world of cyber security.