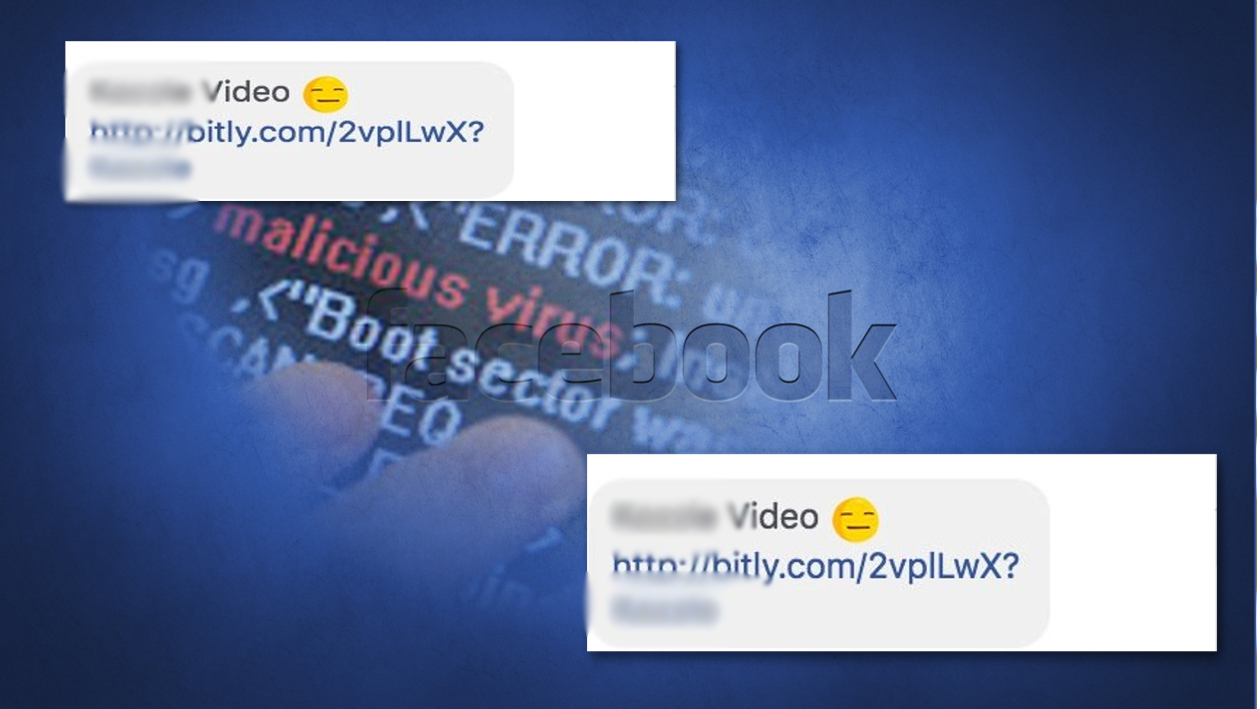 Facebook Message Virus Gets Updated
If you have never heard of Facebook message or video virus, then, it is high time you get acquainted with it. Last year the news broke out about the malware campaign spotted on Facebook. After users clicked on the video link containing your profile picture and supposedly sent from their contact, they get redirected to web page promoting shady video player all their Facebook friends got the same message automatically only with their profile picture on the video.
As some users went panicking, media kept writing new warnings not to click on such scam videos. However, this year, the history repeats itself. Unfortunately, Facebook community again fell for the same trick twice.
What happens when you click on the video link?
Unlike last year's campaign, this time, its developers took their time to even craft several "versions" of the malware. Last year Facebook video virus, which is technically a computer worm, made users think that they got the message from their Facebook friends with the video link and their profile picture.
Speculating what kind of video it was, users carelessly clicked on the link only to find themselves to get redirected to a fake YouTube site asking to install a shady Codec or another questionable extension to play the video. Naturally, clicking on the link would deploy the malware to send the virus the same message to your contact friends. Additionally, your browser and computer get infected with adware or malware.
Now the campaign presents a couple of scenarios
This year the scam developers changed the campaign slightly. Depending on what browser you use, you get misguided to a different destination. Chrome users find themselves in a counterfeited YouTube site with the extension pop-up emerging.
Note that this time, the malware might ask you to enable the plug-in which is named after a legitimate counterpart on Chrome Web store. Safari and Firefox users will be redirected to the web page which promotes a dubious Flash payer installer. Naturally, if you download it, expect more cyber problems.
Unfortunately, the latest version of the scam already went viral. Europe, North and South Americas, Australia, Asia and other regions' users reported getting the shady message as well. It is exasperating, if not amusing that Facebook community keeps falling into the same trap not twice but multiple times already.
What is more, this type of felony re-emerges every year. During the "breaks" Facebook users get bombarded with other scams: fake air flight give aways, warnings not to accept the notorious "hacker" Jayden K. Smith, etc.
Despite warnings to think twice before clicking on shady links, users can't help resist the curiosity and click the link only to find out that their browser gets plagued with adware or their Facebook account gets suspended.
However, this time you may take these scams seriously. Cyber criminals now make more aggressive adware-malware hybrids which do not only interrupt your browsing sessions, but even attempt to steal crucial private and financial information. They also risk penetrating legitimate browser extension developers' accounts to corrupt the source code and set malicious version free.
If you take another glance to the message video, even if you get it via Facebook, Snapchat, Instagram, or other social networks, note that a legitimate link always generates a video image. Finally, remember that genuine video link contains references to well-known video providers, not some random URL names.