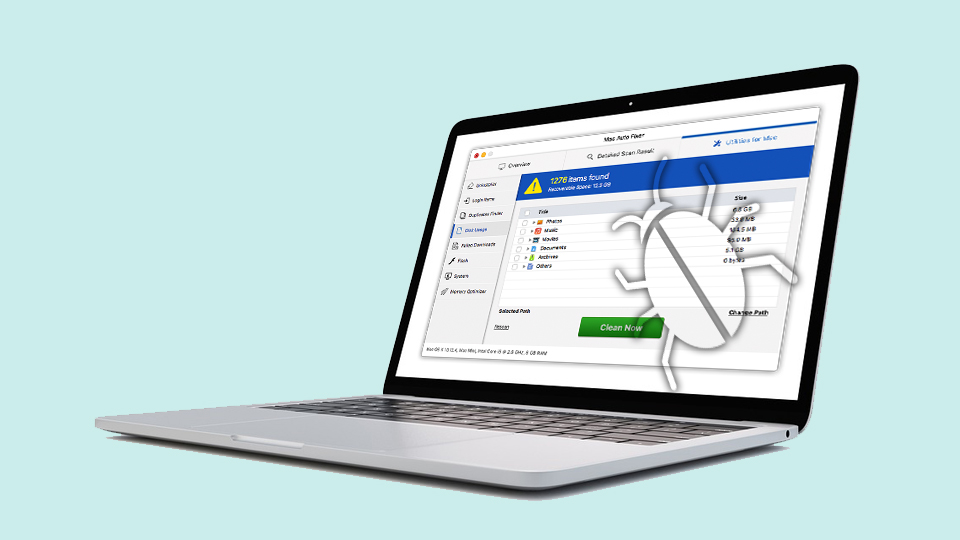 Dubious application designed to lure money from Mac users
Mac OS is generally a quite safe system, but many developers gain profit from fake optimization tools. Mac Auto Fixer is one of these programs that make people believe that their system is infected. This warning about possible threats suggests people purchase a full version of the costly software. Gullible people waste 118 euro on a useless program that does nothing besides clearing a fake list of threats.
This app can be installed unknowingly alongside other unwanted programs via software bundling. This means that the adware program related to this tool might exist on your PC for a while before you notice any activity. This tool can also be installed by the user with permission since there are other PUPs that promote this dubious application.
Alleged features for improving the performance
This tool is promoted as system security and general performance improving application. Mac Auto Fixer claims that a full system scan with this tool detects malware, infected files, junk items and other vulnerabilities. According to the developers, all detected threats can only be removed with the purchased software. This is how people behind this virus makes the profit.
All issues displayed in the window after this suspicious scan are probably fake. Possibly the only threat you have on your device is the adware that installed this particular virus. All those made up errors can be cleaned from the list after you purchase the full version. This feature makes people believe that Mac Auto Fixer worked. Unfortunately, when you leave this program on your machine it does all the adware things:
Displays advertisements;
Causes redirects;
Promotes or even installs other dubious apps;
Attracts more cyber infections;
Collects various data.
Potential data tracking raises attention
The previously mentioned list of adware features is not pleasant, but the most concerning issue is data tracking. Adware-type programs track information about the user and the habits online. IP address, location, search queries, browser preferences or even social media likes and activity are useful for advertisers that are sponsoring these PUPs.
However, there is a bigger issue regarding information security. When you purchase the full version of this application, you need to enter your credit card or other banking information. This is very dangerous because these unwanted programs can have keylogger features and track all your keystrokes, entered information, logins and passwords. This information may be shared with strangers. This is the main reason you shouldn't pay for the software that is suspicious.
Although, when it comes to Mac Auto Fixer elimination, choosing the right programs can be crucial. Since potentially unwanted programs infiltrate your system silently, it may contain other files, and if you delete only the tool, issues regarding this virus may not even disappear. Try a few different anti-malware programs and when you find the one that works for you keep it up-to-date and running on your device. It may help avoid infections in the future and eliminating the existing ones.