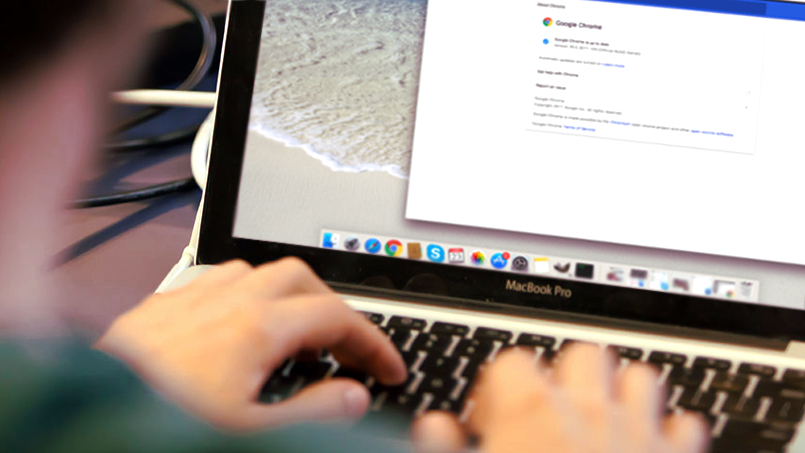 Fake and real Chromium browser: the difference between them
Chromium project was launched by Google Chrome creators a while ago. It provides Chromium's source code for free for anyone who is willing to use it and modify it. Unfortunately, such open-source projects can be easily misused by frauds who seek to create fake Chrome copycats that function as adware.
Nowadays, there are various versions of Chromium virus. Most widespread parasites are eFast, Cassiopessa, Chedot, Olcinium and Tortuga. These fake browsers usually spread via software bundles, sneaking into victim's computer without one's knowledge. These deceptive programs do not miss the chance to replace existing Chrome shortcuts with their own ones. Consequently, the user starts using the bogus browser while thinking it's the genuine one.
Activity of Chromium viruses
These bogus browsers typically are ad-supported. They can come in a bundle with several dangerous browser extensions that are responsible for delivering a daily dose of third-party ads to the victim.
What is even worse is that these browsers employ tracking cookies and web beacons to monitor victim's activities, analyze them, grab useful information such as victim's IP, search queries, browsing history, geolocation of the device and transmit such data to remote servers. Later, collected data might be shared with third-parties or used for selection of targeted ads.
Spot a Chromium virus and uninstall it the right way
If you suspect that your browser was replaced with a fake copy of Chromium, you need to perform a simple check:
Open the browser;
Type this into the address bar and hit Enter: chrome://about or chrome://settings/help.
If the page won't load, give an error, or display a different name than Chromium/Google Chrome, scan your PC with anti-malware immediately.
We strongly suggest that you stop the activity of such programs by uninstalling them. The 2-Spyware team provides useful instructions on how to remove Chromium virus – we believe that you will find them useful.
Keep deceptive programs away from your PC
Fake Chromium browsers are mostly distributed via software bundles. To prevent installing them, the first thing you need to realize is that any free program available to download on the web can be a software package, despite that it looks like an individual program.
It is recommended that you download programs to your computer only after checking the reliability of the download source. However, once you have the file on your PC, open it to see its installation wizard. Follow the process and read all information the installer provides.
The magic trick that helps to keep potentially unwanted software at bay is very simple. You just have to switch software installation settings from Default/Standard to Custom/Advanced and deselect all optional programs and files.